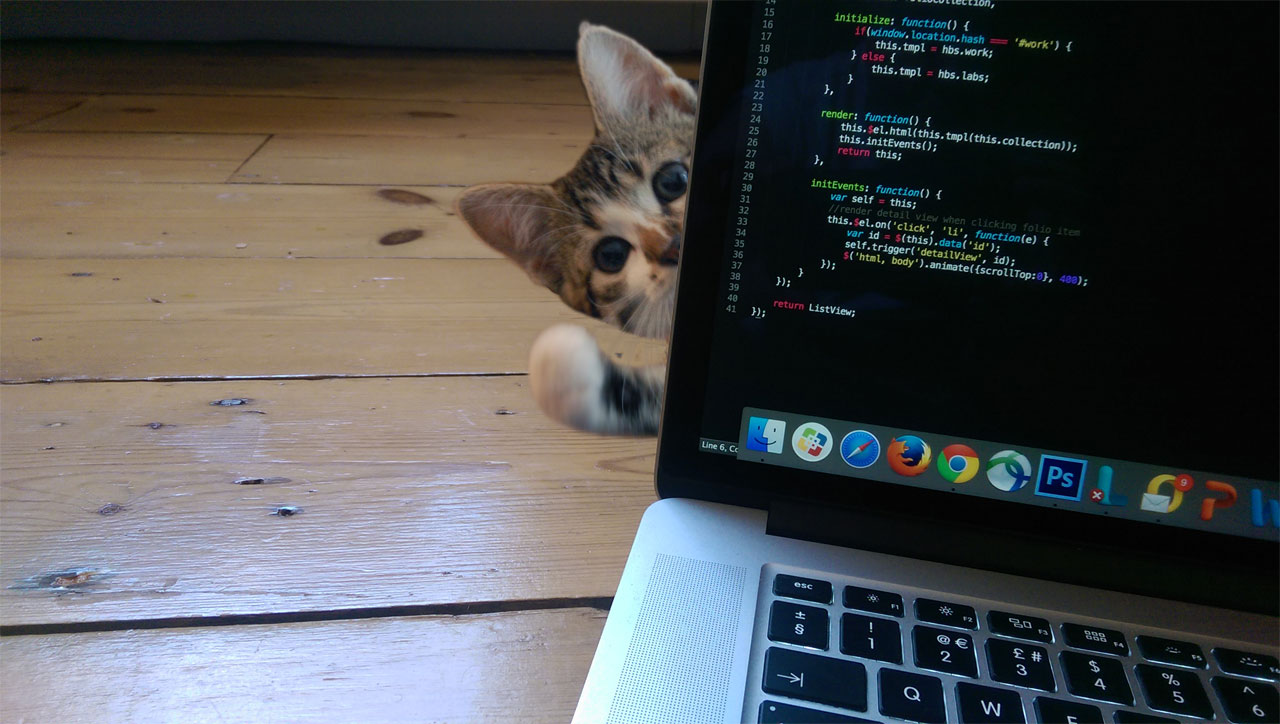 $(
SRSLY
);
seriously good ‹code›
Hello World!
Welcome to my small corner of the interwebs. I'm a front end web developer who's serious about making great web experiences across all manner of platforms and projects. I've been lucky enough to work for some of the world's biggest brands including Toyota, M&S, Nivea, MINI, Premier Inn, Colgate etc - scroll down to see some examples of projects that I've worked on.
skillsArray:
[
HTML5

,

CSS3

,

Javascript

,

jQuery

,

Backbone

,

Angular

,

React

,

SocketIO

,

Grunt

,

LESS

,

SASS

,

Node

,

MongoDB

,

Express

,

AEM6

,

Sightly

,

Webpack

,

RequireJS

,

Stylus

,

Handlebars

,

Knockout

,

Gulp

,

etc
];
Projects
Toyota Test Drive
MINI Digital
M&S Gift Finder
Xbox Emails
Saatchi & Saatchi website
SRSLY v4
Candyland
Nivea Model Lips
SRSLY v3
AltoStratus
M&S Pass The Parcel
Check In Online
Amazon Author Tracker
Lurpak.co.uk Redesign
Colgate Review Center
Compact Cars POS
Mailshots Online
Heineken Rugby
Contact Me!
If you have a project you'd like to discuss or just want to chat about code, you can contact me on:hello@srsly.me.uk
If you just want to find out a little bit more about me, feel free to stalk me on LinkedIn.
SRSLY - improving the internet, one kitten at a time.